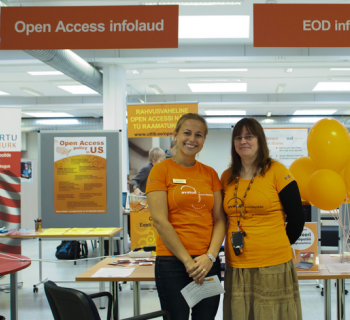 Every year, libraries around the world advocate for change by taking part in International Open Access (OA) Week, a global event established by SPARC and partners in the student community in 2008, which is an opportunity to take action in making openness the default for research — to raise the visibility of scholarship, accelerate research, and turn breakthroughs into better lives.  
Universities, colleges, research institutes, funding agencies, libraries, and think tanks have all used OA Week as a platform to host faculty votes on campus OA policies, to present on the social and economic benefits of OA, to commit new funds in support of OA publication, and more.
The EIFL Open Access programme encourages libraries across the EIFL network to take part in OA Week, and helps them prepare for this exciting global event.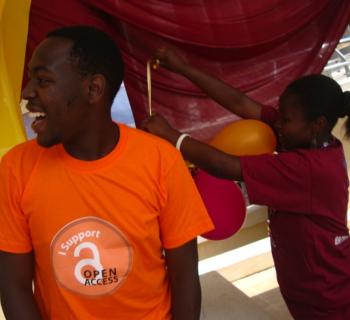 GET INVOLVED
Participating in OA Week can be as simple or involved as you like. It can also be a chance to give your imagination full rein and come up with something ambitious, wacky, fun. 
This year's OA Week will be held from October 23rd through the 29th; however, those celebrating the week are encouraged to schedule local events whenever is most suitable during the year. 
You can learn more by visiting the official website. 
Mark the date in your calendar, start planning your OA events and, if you are from an EIFL-partner country, please contact Open Access Programme Manager Iryna Kuchma iryna.kuchma@eifl.net to learn more.
For me, open access means providing an enabling environment for research to take place anywhere in the world without any barriers to scholarly information.
FACTS
Over 30 EIFL partner countries hosted advocacy and awareness-raising workshops during Open Access Week 2013.