Posted: November 30, 2015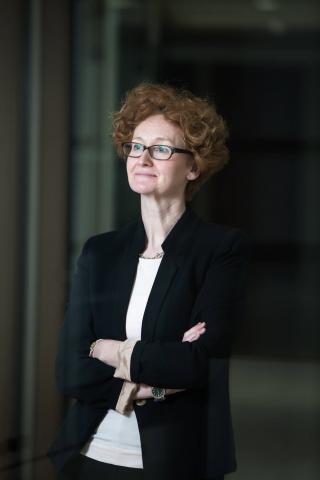 Teresa Hackett, EIFL Copyright and Libraries Programme Manager has just been awarded a 'Flash Grant' by the Shuttleworth Foundation, a non-profit that supports openness in intellectual property, data, privacy, education, and the Web.
Flash grants are awarded on the basis of nominations by Shuttleworth Fellows, smart people implementing ideas for social change at the intersection between technology, knowledge and learning, with openness being the key requirement.
Teresa was nominated for the Flash Grant in support of her work in copyright by (shuttleworthfoundation.org/alumni/catharina-maracke) Catharina Maracke, who is working on building a sustainable framework to manage legal risks in collaborative development projects.
"I'm truly honoured to have received this award that took me completely by surprise," said Teresa from her home in Dublin. "In fact, I was speechless (a situation that doesn't happen too often!). I'm humbled to be in the company of other Flash Grant recipients from all over the world doing great things in support of openness.
"I have several ideas on how best to use the funds to support better access to knowledge in libraries and for the people who use libraries," continued Teresa. "It's like an early Christmas present! I'd like to thank Catharina for the nomination, and the Shuttleworth Foundation for the opportunity."
BACKGROUND
Twice a year the (shuttleworthfoundation.org/flashgrants/) Shuttleworth Foundation awards a number of small grants to a collection of social change agents, no strings attached, in support of their work. They call these Flash Grants and recipients are selected based on nominations from Shuttleworth Fellows. Each award is worth $5,000.