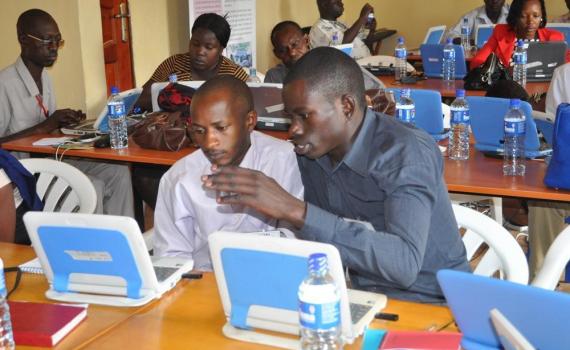 EIFL is inviting public library systems in Sub-Saharan Africa to submit expressions of interest to partner with the EIFL Public Library Innovation Programme (EIFL-PLIP) to adapt its 'Capacity Building for Public Librarians' initiative to local needs.
The initiative builds librarians' capacity to use digital technology effectively, and to create new public library services that use digital technology to benefit communities, for example, in services that serve farmers' information needs, or help improve community health, or in activities that support children's education, or that build community computer and internet skills.
The deadline for applications 20 January 2017.
The capacity building curriculum is based on EIFL-PLIP's experience of initiating the launch of public library services in 27 countries in Africa, Asia, Europe and Latin America.
EIFL-PLIP has piloted the initiative working in partnership with public library systems in Ethiopia, Ghana, Kenya and Uganda. The pilot phase training reached all public libraries that have computers and internet connections in these four countries.
We are now ready to open the opportunity to other countries in Africa.
Full details of this call and an application form are available here.