EIFL AGREEMENT WITH THE COMPANY OF BIOLOGISTS
Our agreement with The Company of Biologists provides free reading and open access publishing for 30 EIFL partner countries until 2023.
Read more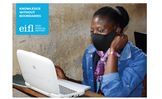 EIFL ANNUAL REPORT 2020
EIFL's Annual Report highlights achievements and impact of our programmes in 2020.
Read more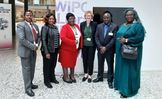 RIGHT TO RESEARCH ADVOCACY IN AFRICA KICKS OFF
The Steering Group for Right to Research (R2R) in Africa, part of an international project to promote R2R in copyright law, has held its first meeting.
Read more