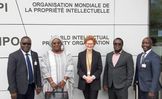 LIBRARIES AND RESEARCH GET A BOOST AT WIPO
WIPO's copyright committee held its first full meeting in two years with record participation and a boost for library and research rights.
Read more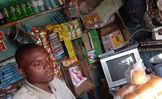 ONLINE COURSES INSPIRE WOMEN & YOUTH IN UGANDA
EIFL Digital skills @ your local library project inspires women and youth in Uganda to learn new skills and create new products.
Read more
COPYRIGHT AND COVID: LIBRARIES TAKE STOCK
Librarians report on the challenges faced in providing access to learning and research materials during the COVID-19 pandemic.
Read more