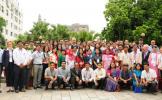 A RIGHT TO READ CAMPAIGN ESTABLISHED IN NEPAL
EIFL co-organizes the first seminar in Nepal dedicated to library copyright issues with our partners, the Nepal Library and Information Consortium.
READ MORE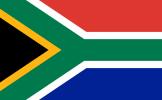 EIFL HOPEFUL ON SOUTH AFRICA'S COPYRIGHT AMENDMENT BILL
EIFL submits comments on South Africa's Copyright Amendment Bill that seeks to modernize copyright law for the digital age.
READ MORE

NEW ENGLAND JOURNAL OF MEDICINE RENEWAL AGREEMENT SIGNED
Massachusetts Medical Society and EIFL extend agreement until December 2018.
READ MORE