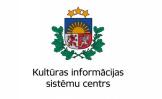 CONGRATULATIONS! EIFL'S PARTNER IN LATVIA TURNS 20
Early member of the EIFL network, Latvia's Culture Information Systems Centre, celebrates its 20th Anniversary.
READ MORE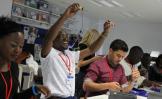 AFRICAN LIBRARIES, GET READY FOR CHANGE!
Young African public library innovators are ready for change after IYALI learning experience in Eastern Europe.
READ MORE
LEARNING CIRCLES A HIT IN KENYAN PUBLIC LIBRARIES
EIFL, Kenya National Library Service and P2PU pilot project to expand to public libraries across Kenya.
READ MORE