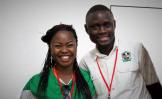 EIFL PUBLIC LIBRARY TRAINING INITIATIVE IN ZAMBIA
New partnership with Library and Information Association of Zambia to build capacity of public libraries.
READ MORE
SIX MORE MYANMAR UNIVERSITIES JOIN EIFL PROJECT
Expansion means the EIFL eLibrary Myanmar project now reaches 13 universities with over 205,000 students.
READ MORE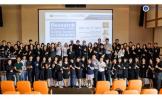 LOOKING AHEAD: EIFL'S PLANS FOR OPEN ACCESS
EIFL OA programme shares plans for strengthening open access, open data and open science in 2018 - 2019.
READ MORE