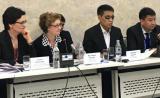 MARRAKESH TREATY: HISTORY IS MADE IN KYRGYZSTAN
First international transfer of books in Kyrgyzstan under the Marrakesh Treaty for persons with print disabilities.
READ MORE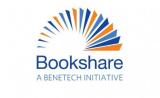 EIFL SIGNS THREE-YEAR AGREEMENT WITH BOOKSHARE
New agreement provides discounted access to e-books for print-disabled readers in all EIFL partner countries.
READ MORE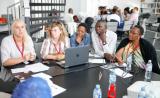 ASIA EXPERIENCE FOR 15 AFRICAN LIBRARY INNOVATORS
Exciting learning opportunity in Asia for 15 IYALI (Initiative for Young African Library Innovators) participants.
READ MORE