OPEN SCIENCE ON THE MOVE IN SERBIA
EIFL-OA Coordinator in Serbia, Milica Sevkusic, updates us on open science policy developments.
READ MORE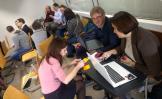 DIY OPEN SCIENCE TRAINING
The EIFL-OA team blog about a new one-day training format that can be used to train open science trainers.
READ MORE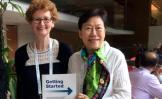 THAILAND: MARRAKESH IS GOOD TO GO!
Print-disabled people can benefit almost immediately as Thailand accedes to the Marrakesh Treaty.
READ MORE