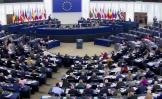 EU COPYRIGHT REFORM SHOWS NEED FOR GLOBAL REFORM
In the week in which a new copyright law for the digital cross-border environment was adopted in Europe, the EU's position at WIPO on global copyright reforms looks increasingly strange.
READ MORE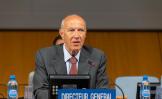 EIFL WELCOMES A POSITIVE START AT WIPO IN 2019
WIPO Director General urges member states to focus on addressing the challenges of how libraries and archives will function in the digital, globalized world.
READ MORE
LAOS COPYRIGHT LAW: EIFL REVIEW, RECOMMENDATIONS
In a review of Laos' updated copyright law, EIFL recommends the introduction of a new robust exception to support library activities and services.
READ MORE