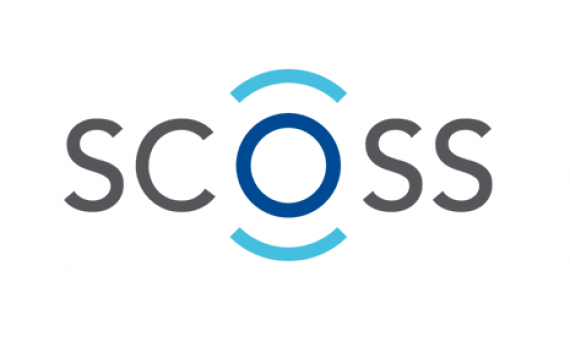 Posted by
Iryna Kuchma
, Open Access Programme Manager, December 8, 2020
The Global Sustainability Coalition for Open Science Services (SCOSS) has helped raise funds for six open access and open science infrastructures, generating 2,781,525 Euros in just three years. Iryna Kuchma, EIFL Open Access Programme Manager, who is on the SCOSS Board, updates us on SCOSS' efforts to sustain open infrastructures. 
Open access and open science infrastructures have grown in both number and usage, but financial sustainability is an issue, and many infrastructures risk stagnation or downsizing. Non-commercial public open access and open science infrastructures are vital, and a collaborative community-led effort is needed to help maintain them, and ultimately to secure their futures. 
SPARC Europe responded to this need by inviting open science leaders representing regions from across the globe, such as EIFL, Association of African Universities (AAU), Association of Research Libraries (ARL), Canadian Association of Research Libraries (CARL), the Council of the Australian University Librarians (CAUL), Qatar National Library, LIBER, Ministry of Higher Education, Research and Innovation, France and REDALYC to form the Global Sustainability Coalition for Open Science Services (SCOSS). The Coalition was launched three years ago, in 2017, and provides a co-ordinated cost-sharing framework that enables the community to support the non-commercial open infrastructure on which it depends.
Every year, SCOSS invites non-commercial open access and open science infrastructures to apply for SCOSS-coordinated funding. The SCOSS Board evaluates applicants based on criteria including the value to communities such as funders, universities, libraries, authors, research managers and repositories. Applicants' governance structures, costs, sustainability measures, and future plans are also assessed. After evaluation, SCOSS proposes selected infrastructures to the wider open access and open science community with an invitation to help fund them over a period of three years, until they meet their fundraising goals. Each infrastructure handles the actual coordination of funds.
success in the pilot period
SCOSS launched a pilot funding cycle in late 2017, proposing support for the Directory of Open Access Journals (DOAJ), a community-curated online directory that indexes and provides access to high quality, open access, peer-reviewed journals, and Sherpa Romeo, a database of publishers' policies on copyright and self-archiving. The pilot proved to be a success: DOAJ met its funding goal of 1,370 000 Euros ahead of time in the third quarter of 2020, with donations from 216 institutions in 19 countries. Sherpa Romeo's funding drive is continuing. 
In December 2019 SCOSS launched a second fundraising campaign for four more open access and open science infrastructures, which are currently still seeking support: 
The Directory of Open Access Books (DOAB), a digital directory of peer-reviewed open access books and open access book publishers, and Open Access Publishing in European Networks (OAPEN), a growing repository of freely accessible academic books.
The Public Knowledge Project (PKP), a university research and development initiative dedicated to improving the quality and reach of scholarly publishing through research, community support services, and the development of free and open source software including Open Journal Systems (OJS), Open Monograph Press (OMP), and Open Preprint Systems (OPS).  
OpenCitations, a scholarly infrastructure organization that provides open bibliographic and citation data essential for powering discovery.
If you want to help support the vital, non-commercial open access and open science infrastructures that SCOSS recommends, you can find out more about them, and who to contact, here. 
The SCOSS Board is in the final stages of selecting infrastructure to recommend for a third funding cycle and an announcement will be made early in 2021.