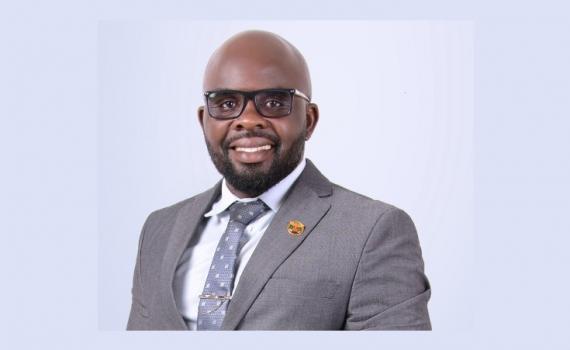 Posted by Guest Blogger, July 13, 2023
There's a new era of research accessibility and discovery in Kenya, thanks to a partnership with EIFL, writes Agava Stanislaus, National Secretary of the Kenya Library and Information Services Consortium (KLISC), and University Librarian at NIRUC (National Intelligence and Research University College).
What has changed in open access and open science in Kenya?
In Kenya, the landscape of open access and open science has witnessed remarkable changes, propelled by the collaborative efforts of the Kenya Library and Information Services Consortium (KLISC) and the support provided by EIFL. Through joint projects, open access journal publishing has seen significant growth and enhancement, ushering in a new era of research accessibility and discoverability.
Traditionally, print journals were the dominant mode of scholarly communication. However, through the collaborative efforts of KLISC and EIFL, a shift towards dynamic online open access platforms has been observed. The transformation has opened up new avenues for researchers and the public to access and engage with academic knowledge, breaking down barriers to information and fostering a more inclusive research ecosystem.
As a direct result of our collaborative initiatives, the number of active online open access journals has seen a substantial increase. Leading academic institutions have embraced open access as a means to enhance the visibility and impact of their research output. By transitioning from traditional print to digital open access formats, these institutions have positioned themselves at the forefront of knowledge dissemination, reaching broader national and international audiences.
the processes and dynamics leading to change
The roots of open access and open science activities in Kenya can be traced back to 2010, when EIFL and KLISC collaborated to organize the country's first-ever open access workshop, at the University of Nairobi.
This workshop sparked the interest and curiosity of researchers, students, university administrators, journal editors and librarians from institutions across Kenya. The event facilitated the sharing of knowledge and insights about the potential of open access, setting the stage for the transformation that was to follow.
Fast forward to 2022, and the joint efforts of KLISC and EIFL culminated in the implementation of a groundbreaking project aimed at propelling open access journal publishing in Kenya to new heights. This ambitious project sought to break the barriers imposed by traditional print journals and harness the power of digital technologies to make research more accessible and discoverable to all.
Central to this undertaking were a series of awareness-raising and training workshops conducted across five regions in Kenya. The goal was to disseminate information about open access and enlighten stakeholders about its manifold benefits for the academic community. The workshops brought together key players, including senior staff, editorial boards, researchers, ICT personnel, and librarians, fostering an inclusive environment for learning and collaboration.
Recognizing the importance of technical expertise in driving and sustaining change, the project also dedicated resources to training technical staff in the set-up and management of Open Journal Systems (OJS) platforms. OJS, an open-source software designed specifically for scholarly publishing, serves as an effective tool for hosting and managing online journals. In all, 17 institutions set up OJS publishing platforms. Empowering technical staff has enabled institutions to embark on their open access journey with confidence.
As open access publishing gained momentum, the need for guiding principles and best practices became apparent. To address this, policies were developed to provide institutions with a framework for adhering to ethical and quality standards in open-access publishing. These policies served as a roadmap, instilling a culture of responsible and transparent scholarly communication and ensuring that Kenyan research would match global benchmarks.
EIFL's role in driving change
The EIFL/KLISC project in 2022, stands as a testament to EIFL's commitment to promoting openness and accessibility in research. 
At the heart of EIFL's involvement was the provision of invaluable resources, technical expertise and targeted training for institutions keen on embracing the possibilities offered by open access publishing. 
The project has also sparked greater collaboration and sharing between research institutions. By fostering an environment of mutual support and partnership, EIFL facilitated the exchange of knowledge and best practices, nurturing a culture of openness and cooperation within the academic community.
The impact of the 2022 project has reverberated far beyond the walls of individual institutions. In addition to strengthening open access journal publishing capacity, it has won increased recognition and appreciation for the potential of open access publishing within the broader academic landscape of Kenya.
Future plans for open science - 2023-2024 highlights
The EIFL/KLISC partnership - and in particular the 2022 project - set a strong foundation for the growth of open access journal publishing, but the journey does not end there. 
One of the key strategies for the future involves working with institutions that already have OJS publishing platforms. By providing ongoing support and guidance, and through follow up workshops, EIFL and KLISC aim to ensure that these institutions adhere to best practices in open access publishing. 
Building on the success of the 2022 project, institutions are considering teaming up to publish disciplinary journals. This collaboration is expected to further enhance the visibility and impact of research as researchers from different institutions pool their expertise and resources to tackle complex challenges collectively.
Sustainability is a fundamental focus for the partnership between EIFL and KLISC. Recognizing that progress hinges on continuous improvement, we are dedicated to nurturing a culture of open access that endures beyond short-term projects. By fostering a community that values openness, collaboration, and knowledge-sharing, EIFL and KLISC envision a future where open access becomes an integral part of the research landscape in Kenya.
The crucial role of librarians in open-access publishing cannot be understated. Their partnerships with journal editors have been vital to ensuring successful outcomes of open access initiatives. As these collaborations continue to evolve, librarians will remain at the forefront, advocating for open access and providing valuable expertise to researchers and institutions.
Looking specifically at the highlights for open science in Kenya in 2023–2024, the focus remains on further increasing research accessibility and impact. KLISC will therefore factor data management strategies and practices into its future plans. Fostering and implementing will require capacity building for researchers, librarians, and IT teams.
The Kenya Libraries and Information Services Consortium (KLISC)
KLISC is the national library consortium dedicated to developing digital libraries in Kenyan institutions and improving access to scientific information for teaching, learning, research, innovation, and policymaking in the country. It is a non-profit organization registered under the Societies Act.
KLISC draws its membership from universities and colleges, government departments and agencies, research organizations, and other non-profit organizations. It is an initiative of Library and Information Science (LIS) professionals in Kenya to help make information accessible to all Kenyans. LIS professionals in member institutions manage the affairs of KLISC on a volunteer basis with their respective employers' concurrence.
More about EIFL's support for open access in Kenya.