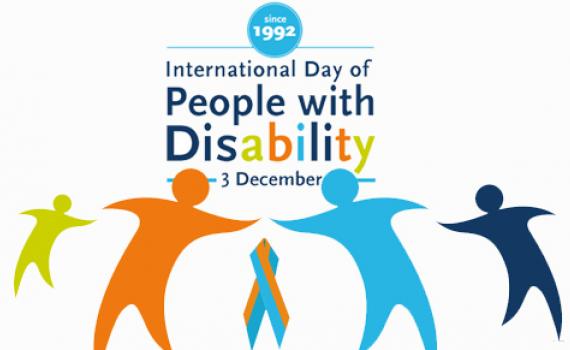 Posted by
Teresa Hackett
, Copyright and Libraries Programme Manager, December 3, 2013
The third day of December 2013 marked International Day of Persons with Disabilities – designated by the United Nations (UN) to promote understanding of disability issues, and to mobilize support for the rights of persons with disabilities.
Around the world, people with disabilities face physical, social and economic barriers that exclude them from participating fully and effectively as equal members of society.
The theme for 2013 "Break Barriers, Open Doors: for an inclusive society and development for all", however, gives cause for hope and celebration.
In June 2013, a major legal barrier was dismantled when Member States of the World Intellectual Property Organization (WIPO) adopted a landmark copyright treaty to facilitate access to published works by blind, visually impaired and otherwise print disabled people.
The "Marrakesh Treaty" sets in place an international legal framework to enable the creation of accessible format copies (such as electronic text, audio, Braille), and the sharing of accessible materials across national borders. The aim of the treaty is to end the "book famine" – the fact that blind people globally have access to less than 5% of published in-copyright works.
EIFL supported the World Blind Union (WBU) through more than five years of negotiations in Geneva, and participated in the Diplomatic Conference in Marrakesh that adopted the treaty.
Since then, in a sign of positive political will, sixty countries have signed the treaty. One third are EIFL partner countries and include – Bosnia and Herzegovina, Cambodia, Cameroon, China, Ethiopia, Ghana, Kenya, Lithuania, Mali, Moldova, Mongolia, Mozambique, Namibia, Nepal, Nigeria, Senegal, Sudan, Syria, Uganda and Zimbabwe.
In 2014, in cooperation with WBU, EIFL will focus on the next important phase of the work that is ratification and implementation of the treaty into national law.
EIFL has a special interest in speedy and effective national implementations. Libraries are one of the key agencies providing accessible materials to print disabled people, copyright exceptions in more than half of EIFL partner countries are inadequate, and 90% of the world's blind and visually impaired people live in developing countries.
The international legal framework established by the Marrakesh Treaty is the foundation for other components, such as financial resources, assistive technologies and capacity building that together will help to solve the problem of the book famine.
The Marrakesh Treaty has broken an important legal barrier and opened new doors to enable blind and visually impaired people to read books and access knowledge on an equal basis, in support of an inclusive society for all.
This achievement was celebrated on International Day of Persons with Disabilities.