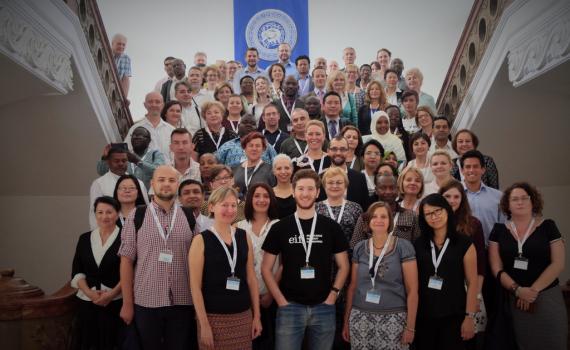 More than 80 people attended the 2017 EIFL General Assembly, which took place in Tbilisi, Georgia, from 22 - 24 September, and was hosted by 'Ivane Javakhishvili' Tbilisi State University.
Over three days participants took part in lively interactive sessions with expert guest speakers, collaborated and built links with one another, identified the most pressing needs in their consortia, and shared ideas about how to address these needs.
Knowledge-sharing sessions included topics such as licensing of e-books and dealing with plagiarism. Joseph McArthur, co-founder and co-lead of Open Access Button talked about various apps and easy to use tools for discovering online content that is openly available to everyone. These tools can expand universities' access to research without additional costs. Participants also had the opportunity to take part in individual discussions with EIFL partner publishers and programme managers during intensive 'speed dating' sessions.
CONFERENCE MATERIALS 
Sponsors
Gold Sponsor
Silver Sponsors
Other Sponsors