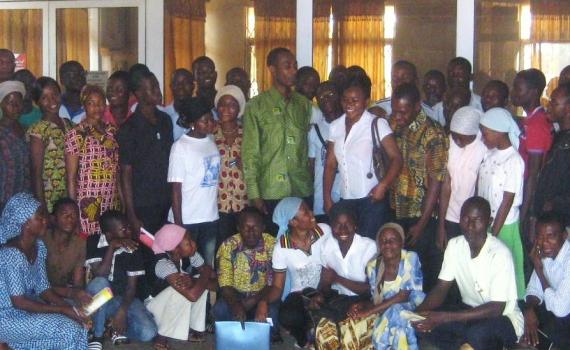 BACKGROUND
Northern Regional Library serves a population of 514,000, the majority from rural areas. Needs assessments in 2009/2010, including focus group discussions among library users, community members and stakeholders, indicated that information and communication technology (ICT) programmes were reaching only one in five young people. ICT is recognized as a significant tool for poverty reduction in poor and marginalized communities, and local government and civil society organizations in Tamale are seeking ways of using ICT to encourage social and economic development. Northern Regional Library has joined these efforts.
The innovative service
With support from the EIFL Public Library Innovation Programme (EIFL-PLIP), the library introduced the Internet Access and Training Programme. The programme combines ICT and leadership training for vulnerable, unemployed youth living in Tamale and surrounding villages. Marketing attracted hundreds of applicants, and in just one year (2010/11), the library trained 190 youth (125 women and 65 men).
ACHIEVEMENTS AND Impact
Librarians report that because of their ICT training, some trainees returned to school; some signed up for driving lessons, and others are working in internet cafés or teaching part-time to raise money for further study. The library is now a recognized player in local development, hosting monthly public lectures and debates to deepen understanding about the value of ICT in addressing community needs in areas like health, the local economy, women's empowerment and education.
ADDITIONAL RESOURCES
Read a two-page case study about the project.
MORE LIBRARY SERVICES CONTRIBUTING TO DIGITAL INCLUSION
Read about more innovative public library services that contribute to digital inclusion in the community. PLIP-DIGITAL-INCLUSION