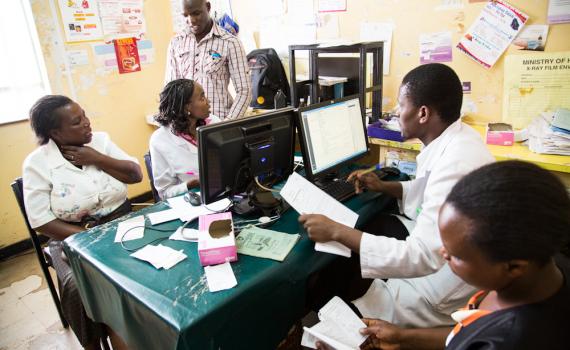 BACKGROUND
Researchers in Eastern Africa are producing important research that contributes to scholarship and to development. However, much of this is not freely available online, and is therefore not globally accessible.
To increase availability and visibility of research from Eastern Africa, EIFL began advocating for open access (OA) in the region in 2010, when we supported the first-ever OA workshop in Kenya, with funding from the Open Society Foundations (OSF). The workshop, at the University of Nairobi, marked the start of wide-ranging EIFL activities from 2011 to 2013 to raise awareness about OA in Eastern Africa; to support the drafting and adoption of OA policies, and to provide practical training for establishment of OA journals and OA repositories at universities and research institutes. 
In 2013 we received funding from SPIDER (the Swedish Programme for ICT in Developing Regions DSV, Department of Computer and System Sciences, Stockholm University), to expand our OA work in Kenya, Tanzania and Uganda. Through this project, we increased the number of institutional OA repositories, but the growth of content in the repositories was slow. 
To encourage deposits, EIFL launched a second project in 2016, also funded by SPIDER, to develop institutional OA policies that would mandate deposit of all research output produced, such as journal articles, theses and dissertations, in institutional OA repositories.
EIFL's main partners in Eastern Africa are our partner library consortia, the Kenya Library & Information Services Consortium(KLISC), the Consortium for Tanzania Universities and Research Libraries (COTUL) and the Consortium of Uganda University Libraries (CUUL).
TIMELINE
2010 - 2019
MAIN ACTIVITIES
Building capacity to develop OA repositories and OA journals;
Setting up OA policy development task forces; supporting drafting and adoption of OA policies;
Auditing and improving OA institutional repositories; 
Organizing OA advocacy meetings and campaigns.