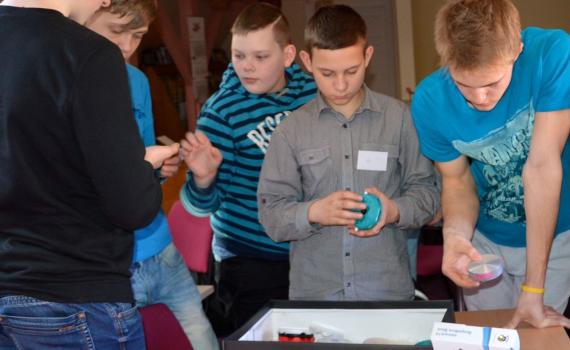 Most young Lithuanians choose to study subjects in the social sciences and humanities, and in 2014, just 6% of college and university students registered for courses related to information and communication technology (ICT). However, Lithuania needs more ICT and engineering specialists to ensure that the economy grows and remains competitive, according to recent Lithuanian labour market surveys.
To help address their country's skills needs, librarians at Kaunas Municipal 'Vincas Kudirka' Public Library developed a training programme that encourages young people to take up careers in digital technology and technical engineering.
DYNAMIC 'FUTURE LABORATORY 3D'
In 2015 the library opened a dynamic learning space which they named 'Future Laboratory 3D'. In the laboratory teenagers learn technology skills and get hands-on experience while working on simple and complex projects. Training is supported by careers guidance, site visits to technology companies and work experience internships.
Librarians drew on the expertise of partners in the technology industry to develop the training programme. They were eager to help: the Association of Lithuanian Engineers provided information about industry skills needs; IT teachers from local schools volunteered to teach and mentor learners, and specialists from the non-governmental agency, Robotics School, taught librarians and the IT teachers how to run practical technology classes for young people.
After seeing advertisements in local newspapers, the first 40 students enrolled for the course, which began in November 2015. The students were divided into four groups, according to age, experience and interest, and each group attended two workshop sessions a week, after school hours.
BUILDING AN INTERACTIVE 'SMART CITY'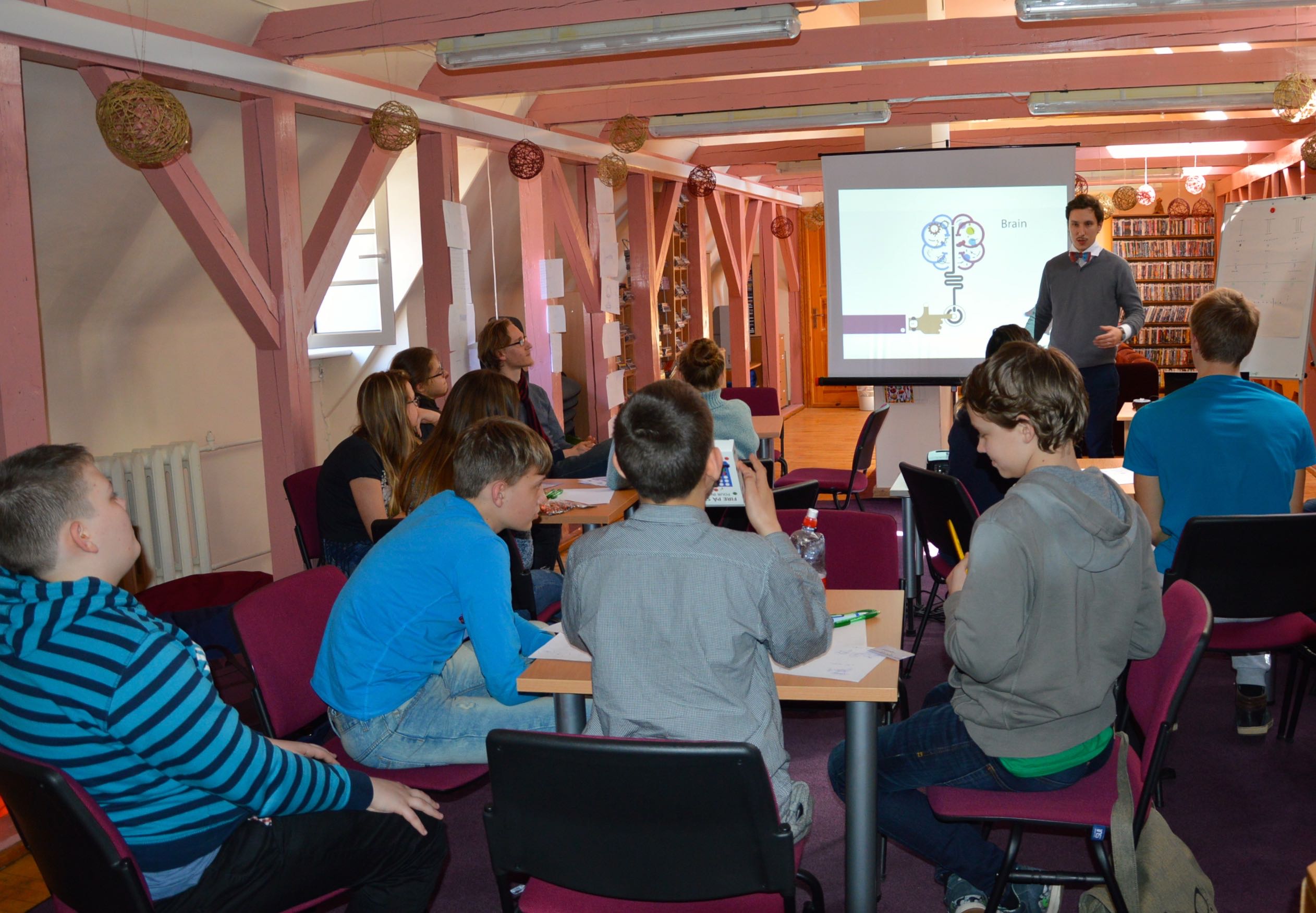 During workshops the students were introduced to computer-aided design, engineering, and computer coding, and applied their new knowledge in an exciting project: building a model 'Smart City'. They used SolidWorks to design parts for the Smart City, and 3D printers to print the parts. They have brought the city to life using Arduino electronics kits and computer coding software.
The city has grown in size and sophistication as the learners' knowledge and abilities have increased. It is busy: hospitals, schools and playgrounds have movable parts; houses have solar power and burglar alarms; there are people and cars, and a bridge that opens to allow ships to travel upriver.
The library's careers guidance sessions attracted 69 teenagers, who also learnt how to present ideas and projects to business. The Association of Lithuanian Engineers organized site visits to technology companies and work experience internships for eight learners during their summer vacation.
STUDENTS SHOW THEIR WORK AT CITY 'MAKER' FAIR
A highlight of the project for the young learners was a visit to the Vilnius Mini Maker Faire, where they exhibited parts of their Smart City.
"At the Faire, the students saw many inventions and were inspired to create more models. Visitors to the Faire were surprised that an advanced technology programme like the 'Future Laboratory 3D' could be offered by a library," said Alvyda Panfilaitė, the Chief Specialist of Administration of Kaunas City Municipality.
"I know that my future will be in engineering and programming. Right now, I am mostly interested in robotics, because it combines electronics and mechanics. Activities in the library's laboratory have opened up a whole new world of possibilities for the future," said Marius Kibilda, student, aged 19.
Although the first round of training has come to an end, the 'Future Laboratory 3D' is continuing - and the Smart City will continue to grow as new learners sign up for future training. 
MORE PUBLIC LIBRARY SERVICES CONTRIBUTING TO EDUCATION
​Read about more innovative public library services contributing to education of children and adults in their communities. PLIP-EDUCATION