Event Date
: 22 May 2023 - 26 May 2023
Accra, Ghana, and Online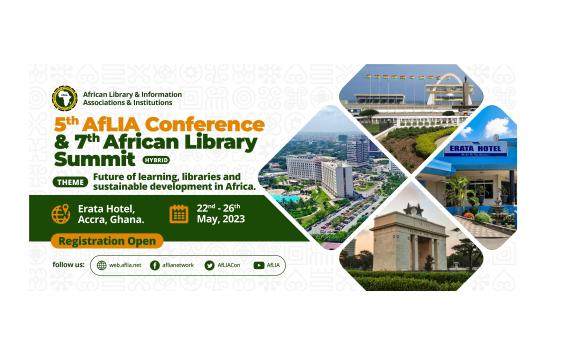 EIFL is supporting three African librarians from Kenya and Uganda to present good practices of public libraries contributing to people's learning at the 5th AfLIA Conference and 7th African Library Summit. The conference theme is 'Future of learning, libraries and sustainable development in Africa'. The event is organized and hosted by the African Library and Information Associations and Institutions (AfLIA). It brings together library leadership, librarians, other information professionals and government officials from across the continent.
Raymond Amanyabyoona, Acting Head of the Inspectorate, Research and Extension Service Department at the National Library of Uganda (NLU), will give a presentation on good practices in helping to bridge the digital divide through public and community libraries in Uganda. His presentation is based on the 'Digital skills @ Your Local Library – Uganda' project, implemented by EIFL and partners in Uganda and funded by Belgium through the Wehubit Programme implemented by the Belgian development agency, Enabel. 
The two public librarians from Africa who travelled to Romania as part of the 2022 EIFL Initiative for Young African Library Innovators programme will give ignite talks: 
Kaltuma Sama, Head Librarian at Buruburu branch of the Kenya National Library Service will speak about public library innovation in a presentation titled, 'The passion about the profession drives library innovation'.
Peter Balaba, Head Librarian and Manager at Nakaseke Public Library, Uganda, will give a talk titled, 'Kids coding in Nakaseke Public Library: From idea to reality through peer learning'.
Ramune Petuchovaite, EIFL Public Library Innovation Programme Manager, will participate online.
Further details about the conference and how to register.