Online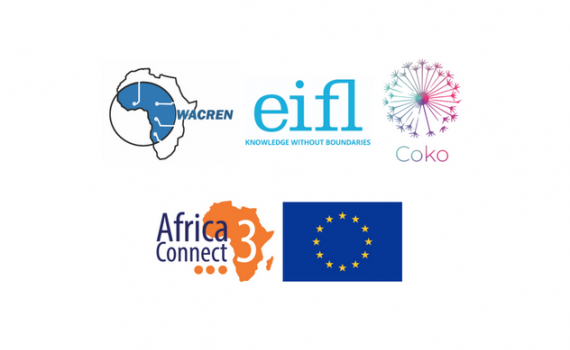 Editors and publishers, researchers, librarians and tool builders - join us in this LIBSENSE online meeting on co-designing open access (OA) publishing infrastructures in Africa.
This is the first in a series of four online meetings on the topic 'Co-designing collaborative free and open source OA publishing infrastructures in Africa' organized by the West and Central African Research and Education Network (WACREN), EIFL and the Coko Foundation. The focus of the first meeting will be on the audit of needs and tools.
Needs assessment for OA scholarly publishing in Africa
Open source tools and services for publishing books, journals and textbooks
Training and support needs 
Date and time: 24 June, 9:00 UTC
To register: Click here to register: https://wacren.zoom.us/meeting/register/u5wvcuurqzwoH9QNOFaMAfxuZB8dQsgq...
The four meetings were originally scheduled to take place in a side event in the now cancelled WACREN 2020 conference. The next three meetings will take place in July, August, and September (dates to be confirmed), and will focus on:
Identifying areas for collaborations around shared free and open source OA publishing infrastructure,
Designing training and support programmes and
Framing the Coalition for Open Access Publishing Infrastructures in Africa: tools, training, hosting, and advice.
Watch our website for details of future meetings, follow us on social media (Facebook, Twitter), or check here for updates.