Event Date
: 02 May 2018 - 05 May 2018
Naypyitaw, Myanmar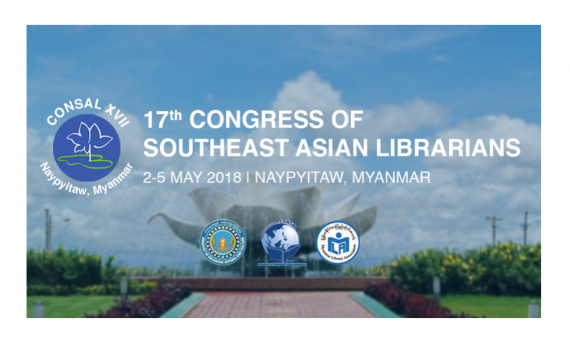 EIFL Director Rima Kupryte and EIFL eLibrary Myanmar project coordinator for Yangon Myat Sann Nyein will present a paper at the 17th Congress of Southeast Asian Librarians (CONSAL XVII).
The Theme of CONSAL XVII is 'Next Generation Libraries: Collaborate and Connect'. The EIFL presentation takes place during a session on Transforming Libraries on 4 May at 9:00. The paper discusses the EIFL eLibrary Myanmar project, its benefits and impact on higher education libraries in Myanmar.
CONSAL represents libraries, library schools, library associations and related institutions in member states of the Association of Southeast Asian Nations (ASEAN).