Event Date
: 27 Sep 2016 - 30 Sep 2016
Krakow, Poland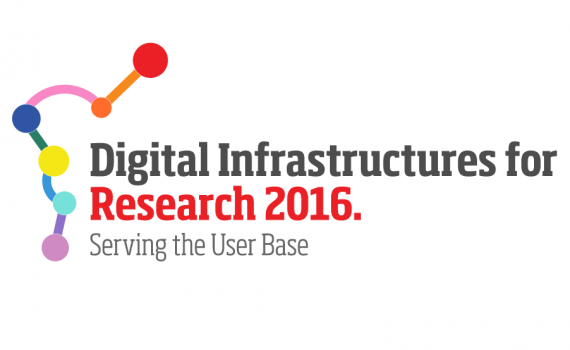 All researchers, developers and service providers are invited to take part in three days of discussion and brainstorming at the Digital Infrastructures for Research 2016 (DI4R 2016) conference, hosted by ACC Cyfronet AGH, Kraków's academic computing centre.
The event is co-organized by Europe's leading e-infrastructures, EGI, EUDAT, GÉANT, OpenAIRE and the Research Data Alliance (RDA) Europe.
Designed with research communities in mind, the event aims to foster broader adoption of digital infrastructure services and promote user-driven innovation.
Registration is open - click here for details, and to register.
EIFL Open Access Programme Manager Iryna Kuchma will co-organize the pre-conference workshop, 'Design your e-Infrastructure', on 27 September and will participate in the DI4R 2016 event representing OpenAIRE in a panel discussion on community engagement in e-Iinfrastructures.  
BACKGROUND
EIFL is one of 50 partners in the OpenAIRE2020 Project, which aims to promote open scholarship and improve the discoverability and reusability of research publications and data. Read more about OpenAIRE2020 here and about EIFL's involvement in the project here.