Event Date
: 14 Sep 2015 - 15 Sep 2015
Charité University Hospital, Berlin, Germany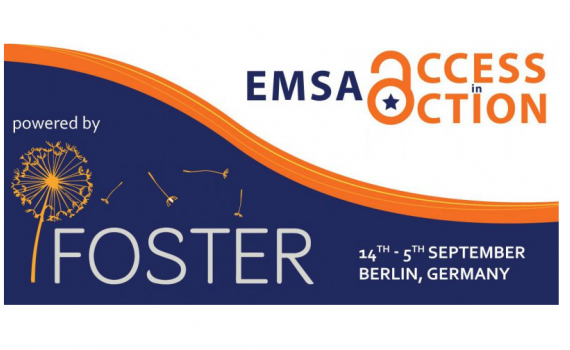 The European Medical Students Association (EMSA) will host a FOSTER co-funded educational event on open access, titled EMSA Access in Action, for medical students.
EIFL Open Access Programme Coordinator Gwen Franck will speak at this two-day event at Charité University Hospital in Berlin, Germany. The main topics to be covered are:
'Open Access for Dummies' (basic and essential skills building);
Research management for young researchers' programme development; evaluation and follow up;
Scientific writing and publishing in open access journals;
'Open Access in Action'­ (implementing theory into practice);
Non-verbal communication skills improvement.
Click here to read more about this event, and here to register.
Read more and share ideas on the EMSA event Facebook page.
BACKGROUND
EIFL is a partner in FOSTER, short for Facilitate Open Science Training for European Research. FOSTER is a European Commission-funded project that aims to support different stakeholders, especially young researchers, in practising open access, open data sharing and open science. EIFL leads the training programme.
Read more about EIFL's involvement in the project here and about FOSTER events in 2015 here.