Event Date
: 14 Nov 2022 - 17 Nov 2022
Prague, Czech Republic, and Online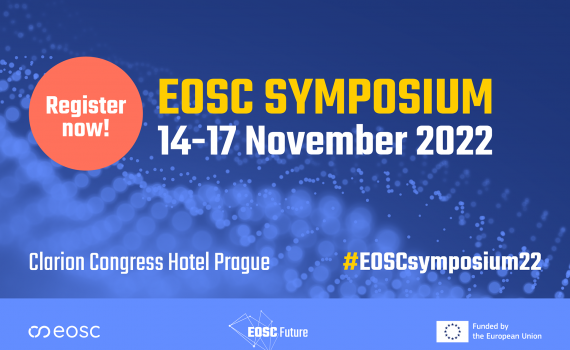 The EOSC (European Open Science Cloud) Symposium is the main EOSC annual event and takes place this year in Prague, Czech Republic, from 14-17 November 2022, as part of the calendar of events of the Czech presidency of the Council of the EU. 
Organized by EOSC Future, in collaboration with the European Commission, the EOSC Association and the EOSC Steering Board, the event will assemble players from all corners of the EOSC community to take stock of the latest developments, highlight concrete actions and next steps to further EOSC implementation and uptake.
The four-day programme will unfold around plenary sessions, which will be live streamed. Iryna Kuchma, EIFL Open Access Programme Manager, will speak at the Data Policy for Open Science in Disaster Situations session. There will also be parallel sessions and talks in breakout rooms as well as an exhibition hall for members of the EOSC community to showcase their work and networks.