Event Date
: 30 Mar 2016 - 01 Apr 2016
Dakar, Senegal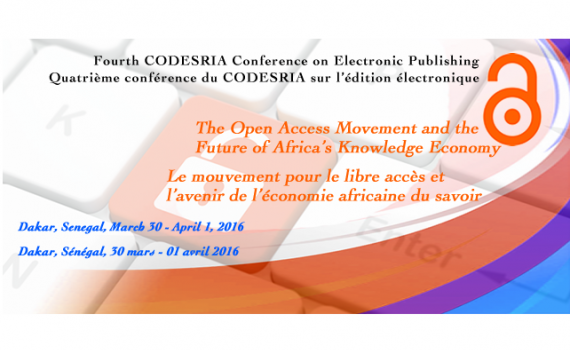 The Fourth CODESRIA (Council for the Development of Social Science Research in Africa) Conference theme this year is 'The Open Access Movement and the Future of Africa's Knowledge Economy'.
The conference will bring together researchers, librarians, publishers and policy-makers from all over the world to discuss open access (OA) in Africa and other continents. It will explore OA concepts, the implications of OA for dissemination of research in Africa, and help identify new technological developments for OA.  
EIFL Open Access Programme Manager Iryna Kuchma will attend the conference, and run an OA policy workshop on 31 March.