Online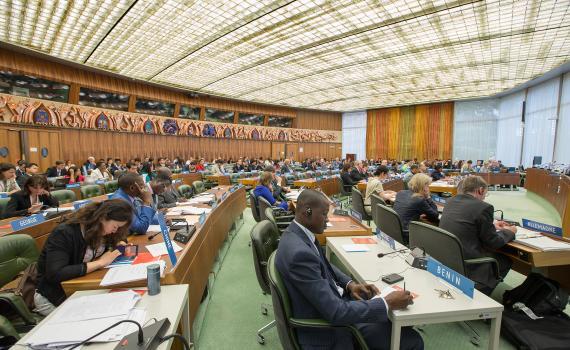 Teresa Hackett, EIFL Copyright and Libraries Programme Manager, will join IFLA (the International Federation of Library Associations and Institutions) in a webinar to introduce library professionals to the work of the World Intellectual Property Organization (WIPO), and how the international library community engages at WIPO. The webinar will provide an opportunity to learn about how to get involved so that libraries have a stronger voice internationally on copyright issues.
All types of libraries each face copyright in their own way: preservation copying for heritage libraries, providing access for research and education, eBook pricing and terms, controlled digital lending and beyond. In many cases, the COVID-19 pandemic has underlined the need for reforms to ensure that such activities are clearly legal, and can take place digitally, and across borders.
The webinar is open to IFLA members, who are invited to register via this form. For more information, contact Camille Françoise, IFLA Policy and Research Officer at <camille.francoise@ifla.org>.
Date and time: Tuesday, 16 February 2021. Two sessions will be offered: 9am CET and 16.00 CET.