Event Date
: 21 Nov 2022 - 22 Nov 2022
Online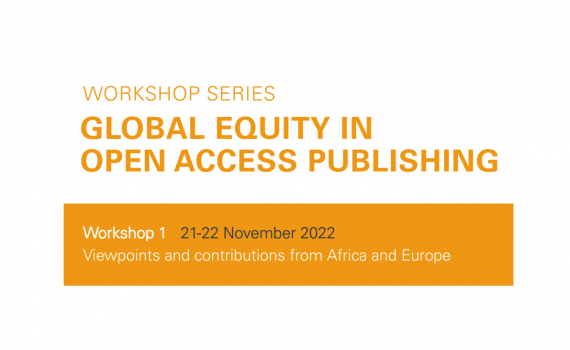 Authors, globally, publish a large proportion of their research articles in scholarly journals that charge fees for open access. With fee-based open access publishing growing rapidly, there is increasing concern around equity. 
'Viewpoints and contributions from Africa and Europe' is the first of three workshops seeking to advance equity in open access publishing worldwide by identifying and discussing financial and other barriers faced by authors and readers, and by developing practical mechanisms and action plans for removing these barriers.
The workshop welcomes participation by researchers and research funders from across Africa and Europe - scientists and scholars, research administrators, libraries and library consortia, university leadership, science councils, grant funders and ministries of research and education. 
The outcomes of the workshop will be integrated with those of two more workshops scheduled for early 2023, featuring viewpoints and contributions from the Asia-Pacific region and the Americas. The workshops are organized by the African Association of Universities, cOAlition S, EIFL, International Science Council, Open Access 2020 Initiative, Science Europe and UNESCO.