Event Date
: 24 Mar 2015 - 27 Mar 2015
Prishtina, Kosovo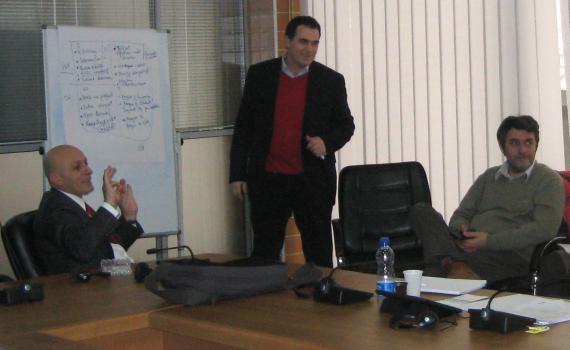 Susanna Lob (Manager, Special Projects, EIFL Licensing Programme) will visit Prishtina, Kosovo as part of the Higher KOS project for high level meetings with stakeholders and Pro-Rectors, and to run a full day e-resources workshop.
Higher KOS (Promoting Institutional Development in Higher Education and Research in Kosovo) is a project that aims to effectively and sustainably implement the principles of the European Higher Education Area (EHEA) in Kosovan higher education institutions and to enhance Kosovo's integration into the European Research Area (ERA).
Key activities include:
Meeting with senior representatives from the Ministry of Education, Science and Technology, the Kosovo Accreditation Agency, and Pro-Rectors of Universities in Kosovo.
Running a full-day training workshop for a new e-resources working group comprising representatives from Universities in Kosovo. The workshop will provide an introduction to all aspects of the licensing, management and promotion of e-resources, and representatives will be encouraged to participate actively  in the Consortium of Electronic Libraries of Kosovo (CELK) going forward.
Key objectives include:
Building awareness of the importance of libraries working together in a consortium, the benefits of central negotiation for e-resources, and why access to e-resources is vital for education and research.
Establishing an active e-resources working group to work closely with the Consortium of Electronic Libraries of Kosovo (CELK) and, through increased participation, to strengthen the Consortium.
Expanding the availability and usage of negotiated-free and highly discounted e-resources available to CELK members through EIFL.
This trip is a follow up to an EIFL e-resources/consortium-building workshop held in Prishtina in January 2013, and subsequent meetings held in June 2014.