Event Date
: 08 Mar 2018 - 09 Mar 2018
Mandalay, Myanmar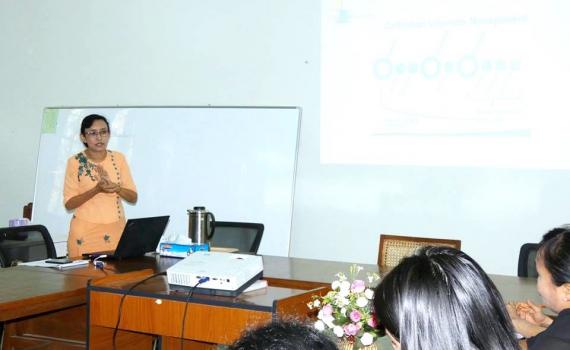 EIFL eLibrary Myanmar local project coordinator for Yangon Myat Sann Nyein will travel to Mandalay to conduct training on Leadership and Change in Libraries for 25 - 30 librarians from project partner universities: Mandalay University, Yadanabon University, University of Computer Studies, Mandalay, and Mandalay Technological University.
The training will build capacity of the librarians to solve problems that may arise from changes in their  libraries. The training will also develop the librarians' ability to innovate and to take the lead in implementing action plans.
The training will be repeated for eLibrary Myanmar project partner university libraries based in Yangon later in the year.