Skopje, North Macedonia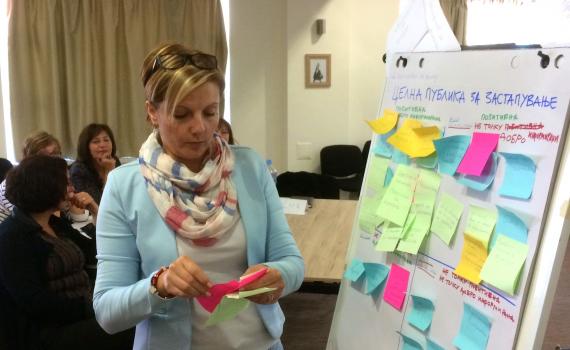 Public librarians in Macedonia are to host a forum with government policy-makers, donor agencies and other stakeholders to raise awareness about how public libraries can contribute to community development.
The forum is part of an EIFL initiative to strengthen advocacy capacity of public librarians in Macedonia. Key objectives of the forum are to explore stakeholders views on potential partnerships with public libraries, and to learn about funding opportunities.
At present, Macedonia's 32 municipal public libraries do not have sufficient information and communications technology (ICT) to serve community needs, especially in rural areas.
To stimulate discussion, public libraries from Bulgaria, Serbia and Macedonia will share case studies of successful ICT-based information services in their countries and discuss trends in public library development in the Balkan region.