Event Date
: 19 Nov 2019 - 20 Nov 2019
Accra, Ghana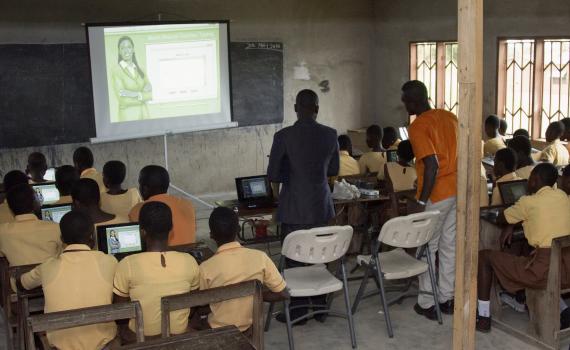 Six more mobile regional libraries in Ghana are being equipped with laptop computers. 
Over the last four years, EIFL has supported a project  in which four regional libraries (Ashanti, Upper East, Volta and Western regions) travelled to schools that do not have computers or internet connections to conduct practical computer skills classes for junior high school children. The libraries' classes helped thousands of children pass their computer exams, and inspired the Ghana Investment Fund for Electronic Communications (GIFEC) to equip the remaining six regional mobile libraries with laptop computers, so that they can offer similar hands-on computer classes in their regions.
In this training, librarians who participated in the EIFL-supported project will share their  experience of how to operate ICT equipped mobile libraries, how to plan and conduct training for junior high school children and how to build partnerships with teachers and regional educational offices.
The six regions are Brong-Ahafo, Central, Eastern, Greater Accra, Northern, Upper West. Two librarians from each region will attend the training. 
The trainers are Alikem Tamakloe former manager of Volta Regional Library; Bright Ofori, librarian at Volta Regional Library, and Ofosu Frimpong, former Mobile Regional Librarian in Ashanti Region.