Event Date
: 02 Dec 2018 - 04 Dec 2018
Gobabis, Namibia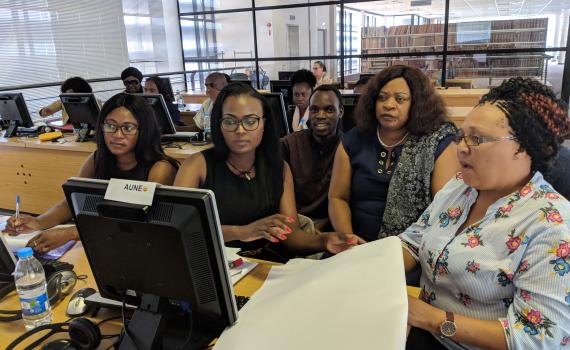 Five public library trainers from Namibia who recently attended e-resources and internet search training organized by EIFL and the Namibia Library and Archives service (NLAS) will pass on their skills to 17 public librarians from NLAS libraries.
The five trainers were selected from a group of Namibian librarians chosen to learn training skills as part of a major initiative to build a corps of trainers within the NLAS network of 65 public libraries. The initiative aims to strengthen continued professional development of public librarians in Namibia.
The public library trainers are Aune Ayambo from NLAS head office in Windhoek; Jakob Muleka from Oshana Regional Library; Letta Shivute from Mariental Public Library; Escorcio Elrico Jacobs from Maxwilili Public Library, and James Kathora from Omaheke Regional Library. The training will take place at Omaheke Regional Library in Gobabis, a city in Eastern Namibia and capital city of the Omaheke region.