Event Date
: 06 Sep 2021 - 10 Sep 2021
Online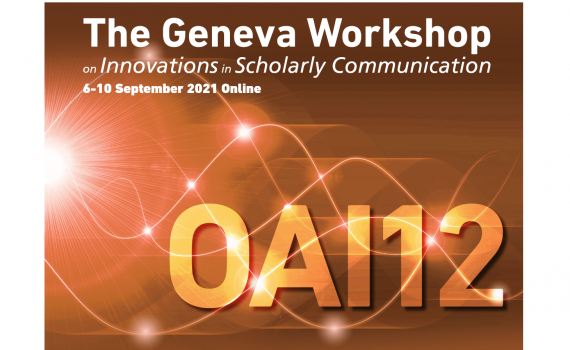 OAI12 – The Geneva Workshop on Innovations in Scholarly Communication will be held virtually from 6-10 September 2021. The main conference themes include: 
Scholarly Publishing
Digital research data in the era of EOSC and FAIR
Changing times, challenging norms: How are changes in research practice re-shaping our thinking about what research integrity should be? 
Diversity, inclusion and collaboration and 
The Future of Open Science. 
Iryna Kuchma, EIFL Open Access Programme Manager, will co-present a poster with Pamela Abbott and Omo Oaiya on LIBSENSE: Pan-African Library/NREN Collaborations around Open Science at the Institutional, National and Regional Levels, available at https://oai.events/oai12/posters/.