Event Date
: 04 Sep 2023 - 08 Sep 2023
Online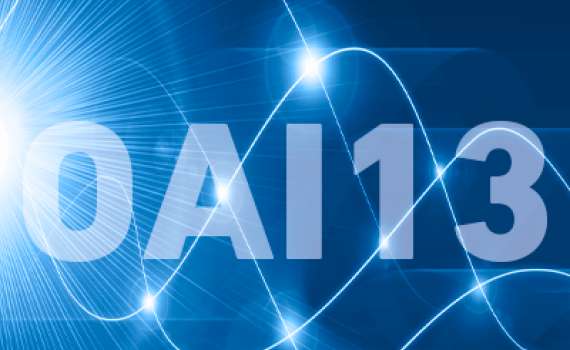 The underlying theme of OAI13 – The Geneva Workshop on Innovations in Scholarly Communication is the impact of open science principles and policy on the nature of research culture across the globe. 
The programme of talks and panel discussions takes place over five days, as follows:
4 September - Academic publishing reform. What does the future hold?
5 September - Ownership of scholarly infrastructure
6 September - Diamond Open Access
7 September - Implementing the UNESCO recommendations on Open Science
8 September - Research Evaluation
Registration is free - be sure to register before 31 August.
EIFL Open Access Programme (EIFL-OA) Manager Iryna Kuchma and EIFL-OA Project Coordinator Milica Ševkušić will co-present a poster on the Extensible Quality Standard for Institutional Publishing (EQSIP), developed by the DIAMAS project, together with Clara Armengou, DOAJ (Directory of Open Access Journals), Tabea Klaus, Goettingen State and University Library, Iva Melinščak Zlodi, University of Zagreb Faculty of Humanities and Social Sciences, Jadranka Stojanovski, University of Zadar, and Andrej Vrcon, LIBER. 
Follow @OAI_GE on Twitter or Mastodon to be kept informed about the programme.