Event Date
: 02 Jun 2022 - 03 Jun 2022
Bucharest, Romania, and Online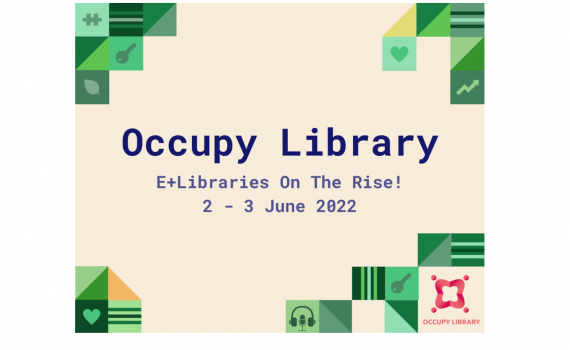 The EIFL Public Library Innovation Programme (EIFL-PLIP) is organizing a panel of international speakers to participate in the Occupy Library 2022 conference. 
Titled 'Post-Covid Public Library Variants', the panel will focus on permanent changes and innovation in public library service models, operations and procedures resulting from the COVID-19 pandemic. In particular, discussion will focus on how librarians have embraced and adopted digital technologies and online spaces, potentially making libraries and their services more resilient to global health and other crises in future.
The panel will take place online at 14.15-16.00 EEST (Bucharest) time zone, and comprises speakers from Africa, Europe and Latin America:
Jeff Nyoka – Manager of eLearning-Library Services, City of Johannesburg Public Libraries, South Africa;
Mustafa M. Tuhami - Senior Librarian and Branch Manager, Zeitoun Branch of Misr Public Library, Egypt;
Triinu Seppam – Director of Library Services, Tallinn Central Library, Estonia;
Stuart Hamilton – Head of Libraries Development, the Local Government Management Agency, Ireland;
Marcela Poirier – Cultural and Education Management Coordinator, Main Public Library of Lima/National Library of Peru, and
Pierre Ruprecht – Director of SP Leituras, Sao Pablo, Brazil.
EIFL is also supporting two public librarians from Kenya and Uganda to travel to Bucharest to take part in Occupy Library 2022, as part of the Initiative for Young African Library Innovators.