Event Date
: 19 Oct 2020 - 25 Oct 2020
Global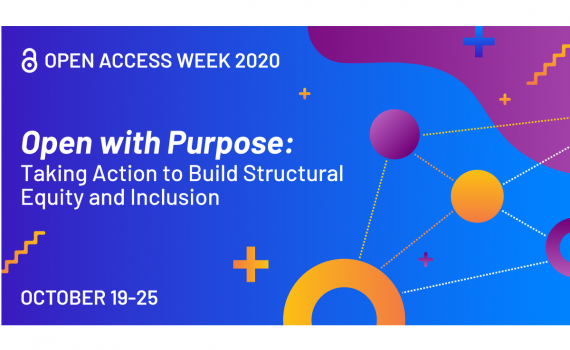 International Open Access Week 2020 (OA Week 2020) takes place from  October 19-25, and EIFL will be celebrating with libraries and researchers in our partner countries.
OA Week is an annual, global event established by SPARC to raise awareness about open access and to call for open access to be the norm in scholarship and research.
The theme this year is 'Open with Purpose: Taking Action to Build Structural Equity and Inclusion'. This is the third consecutive year in which the theme focuses on the urgent need for action on equity and inclusion. The OA Week 2020 theme builds on discussion in 2018 ('Designing Equitable Foundations for Open Knowledge'), and 2019 ('Open for Whom? Equity in Open Knowledge').
Iryna Kuchma, Manager of the EIFL Open access Programme, is a member of the Open Access Week 2020 Advisory Committee. Find out more about OA Week 2020 here.