London, United Kingdom, and Online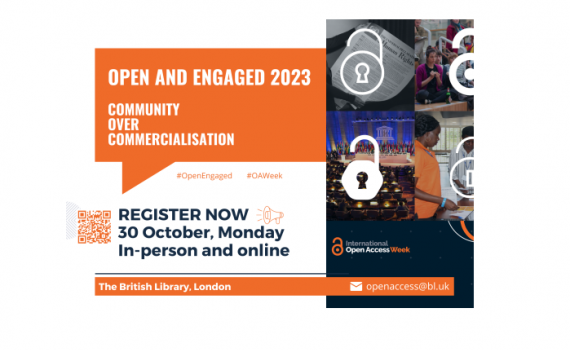 Iryna Kuchma, EIFL Open Access Programme Manager, will be among speakers at the British Library's Open and Engaged Conference 2023.
With the theme, Open and Engaged 2023: Community over Commercialisation, the conference celebrates Open Access Week 2023, and will address approaches and practices in open scholarship that prioritize the best interests of the public and the research community. 
Date and time: 9.30 - 17:00 GMT
To register: You can register by filling this form by Thursday, 26 October 18:00 BST. [Please note that the places for in-person attendance are now full and the form is available only for online booking.]
Kuchma's input is titled, Collective action for driving open science agenda in Africa and Europe.