Online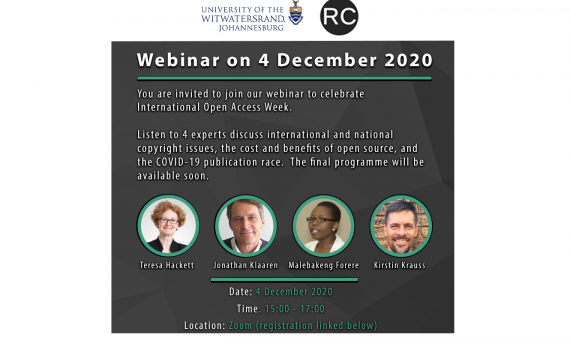 Teresa Hackett, EIFL Copyright and Libraries Programme Manager, will join three other experts in a webinar to discuss national and international copyright issues, the costs and benefits of open source, and the COVID-19 publication race.
The other speakers are Jonathan Klaaren and Malebakeng Forere, School of Law, University of the Witwatersrand, and Kirstin Krauss, University of South Africa. See the full programme.
Date and time: Friday, 4 December 2020, 15.00-17.00 South Africa time
To register: Please register here.
Organized by WITS University and ReCreate South Africa, the webinar is the first in a series of two events to celebrate International Open Access Week held in October 2020.