National Library of Latvia, Riga, Latvia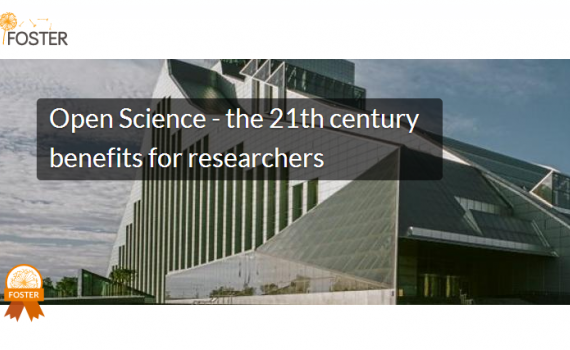 This FOSTER co-funded training is co-organised by the National Library of Latvia, University of Latvia and Riga Technical University, and will take place during International Open Access Week.
The goals of the training are:
to raise awareness about the benefits and impact of open access, open research data and open science;
to help decision-makers to formulate national and institutional open access policies;
to introduce the latest developments in open science to researchers and to help them to practise open access, research data management and sharing;
to develop librarians' skills in the framework of the newly-launched national open access repository service of the National Library of Latvia.
EIFL Open Access Programme Manager Iryna Kuchma will give a key-note presentation on open access policy developments during the plenary session, and will lead a working group for policy and decision-makers in the afternoon.
Presentations will cover the European Commission's Recommendation on Access to and Preservation of Scientific Information, challenges and solutions of open access to research data and the progress of open access in Latvia.
The second half of the event will consist of four parallel workshops:
Workshop for policy and decision makers: the role of open access and its implementation in research institutions;
Two workshops for early career researchers (one for humanities and social sciences researchers, and another one for natural sciences and ICT researchers): discovering open practices; and
Workshop for librarians: open access publishing.
University of Latvia is a PASTEUR4OA centre of expertise on OA and scholarly communication in Latvia. The PASTEUR40A (Open Access Policy Alignment Strategies for European Union Research) project addresses policymakers and encourages policy alignment across Europe to ensure that all publicly-funded research is open access.
Contact information
Karina Bandere – karina.bandere@lnb.lv
Background
EIFL is a partner in FOSTER, short for Facilitate Open Science training for European Research. FOSTER is a a European Commission-funded project that aims to support different stakeholders, especially young researchers, in practising open access, open data sharing and open science. EIFL leads the training programme.
Read more about EIFL's involvement in FOSTER.
Read more about FOSTER events in 2015.
EIFL is also a partner in PASTEUR4OA. Read more about EIFL's involvement in the project here.