Online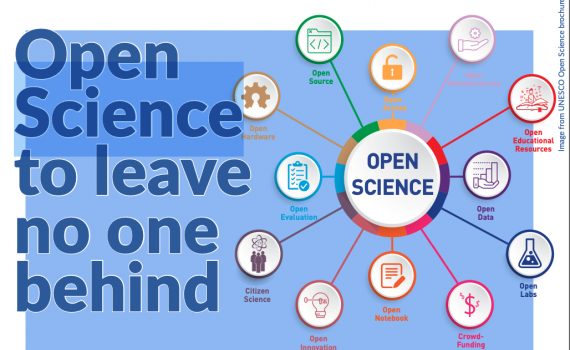 Join this virtual seminar, titled 'Open Science to leave no-one behind', to learn more about global developments in open science and about the challenges facing researchers in the developing world. 
Date and time: 27 May 2021, 15:00 CEST
To register: Please register in advance. After registering, you will receive a confirmation email containing information about joining the seminar.
In the first part of the seminar, Dr Ana Persic, Chief of Science Policy and Partnerships, will discuss how UNESCO is taking the lead in building a global consensus on open science, including a common definition, a sheared set of values and proposals for action. 
In the second part, Dr Rania M.H. Baleela, Pathogen Molecular Biologist, University of Khartoum, and EIFL Open Access Coordinator in Sudan, will present the challenges faced by researchers in less developed countries in making the open science principles an equal opportunity and a global reality.
The seminar is co-organized by the Science, Technology and Innovation Unit and the Marie Curie Library of the Abdus Salam International Centre for Theoretical Physics in Italy.