Brussels, Belgium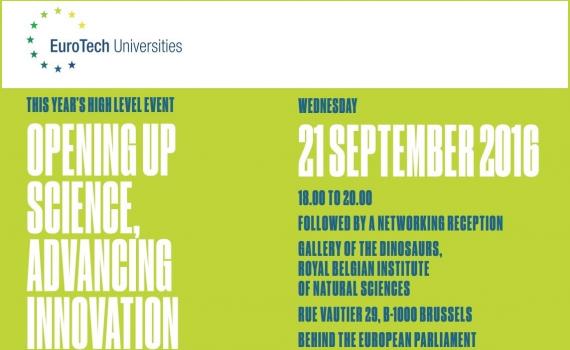 This year, the EuroTech Universities Alliance high level event, 'Opening up Science, Advancing Innovation' will take place in the Royal Belgian Institute of Natural Sciences, near the European Parliament. EIFL Open Access Programme Coordinator Gwen Franck will attend the event.
Browse the Programme & register!
The line-up:
Interactive high-level panel debate on future directions for Open Science as well as implications for European Union (EU) policies and programmes, moderated by Jacki Davis
Demonstration and showcase of state-of-the-art solutions illustrating different dimensions of Open Science
Follow the event news #OpenScienceHLE on Twitter
Addressing societal challenges requires new ambitious models of research and innovation that are increasingly collaborative, interdisciplinary and enabled by data and digital technologies. With Open Science and the interim evaluation of HORIZON 2020 high on the EU agenda, it is vital to ensure an adequate policy framework and sufficient long-term financial commitment for these models of research that will prepare the ground for the innovations of tomorrow.
Leading universities of science and technology provide the key institutional settings to structure new research communities that transcend disciplinary boundaries, resulting in innovative ICT-enabled collaborations between all technologies and disciplines, including social sciences and humanities. Through strong links with industry and a culture of entrepreneurship, universities of science and technology play a crucial role in bridging research and the market.