Event Date
: 27 Oct 2022 - 28 Oct 2022
Online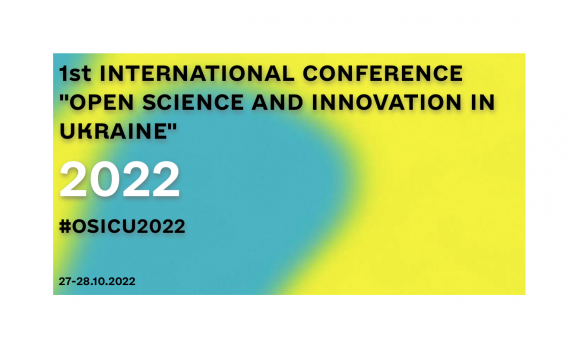 Iryna Kuchma, EIFL Open Access Programme Manager is one of the keynote speakers at #OSICU2022 - the first international conference on 'Open Science and Innovation in Ukraine'.
The theme of #OSICU2022 is Open Scientific Future: Leaders of Change.The conference is organized by the State Scientific and Technical Library of Ukraine in collaboration with the Ministry of Education and Science of Ukraine. The Ukrainian Institute of Scientific and Technical Expertise and Information  is co-organizing the event. 
 
OSICU2022 is timed to take place during International Open Access Week 2022 (24-30 October). Leading experts from around the world will share their experience and discuss how to implement the best practices of open science and innovation in Ukraine. The conference will be a platform for exchange of knowledge by scientists, representatives of scientific libraries, repositories, IT workers, people engaged in developing scientific information platforms and systems, scientists working on artificial intelligence, journal publishers, graduate students, start-up co-organizers, and library associations.
More about the conference, the speakers, the panels and the topics to be addressed.