Event Date
: 24 Sep 2015 - 25 Sep 2015
Zadar, Croatia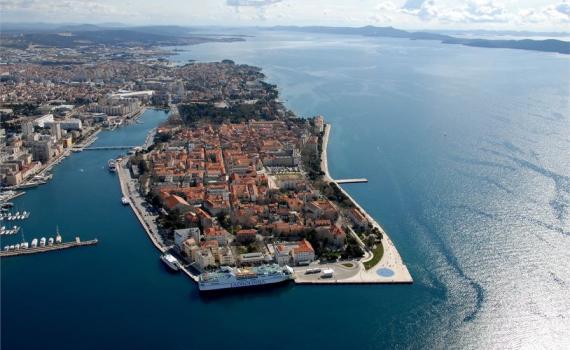 EIFL Open Access Programme Manager Iryna Kuchma has been invited to speak at PubMet 2015: Conference on Scholarly Publishing in the Context of Open Science.
The  conference, in Zadar, Croatia, is organized by the Department of Information Sciences at the University of Zadar and Ruđer Bošković Institute Library.
This is the second conference on scholarly publishing in the context of open science, which focuses on PUBlishing, METrics and assessment (PUBMET).
This year, discussion will range across:
New trends, technologies, tools and apps in publishing of scholarly journals and books, and new formats for digital publishing;

Openness - open publication, research, access, research data, peer review and open notebook science;

Data sharing and data publishing;

Innovations in peer review processes;

Beyond journals and books - new forms of communication in digital publishing;

Digital archives and repositories, and the library's role in digital repository services;

The relationship between traditional and new metrics (including altmetrics);

New models and approaches to assessment of researchers and academic institutions;

Best editorial practices and policies;

Human-computer interaction, web usability.
Kuchma will speak on open access repositories - opportunities, advanced services and future developments.
The conference will bring together a diverse community of research managers, researchers, university lecturers, editors and publishers, librarians and other information specialists.
Follow the conference on social media: #pubmet2015; http://www.facebook.com/pubmet; https://twitter.com/search?q=%23PubMet2015
Background
EIFL and Ruđer Bošković Institute are partners in OpenAIRE, a large-scale initiative that aims to promote open scholarship and improve the discoverability and reusability of research publications and data. OpenAIRE is funded by the European Commission (EC).
Read more about EIFL's involvement in OpenAIRE.
EIFL is also a partner, and Ruđer Bošković Institute is a Key Node organization, in the EC-funded PASTEUR4OA (Open Access Policy Alignment Strategies for European Union Research) project, which helps develop and reinforce open access strategies and policies in Europe.
Read more about EIFL's involvement in PASTEUR4OA