Online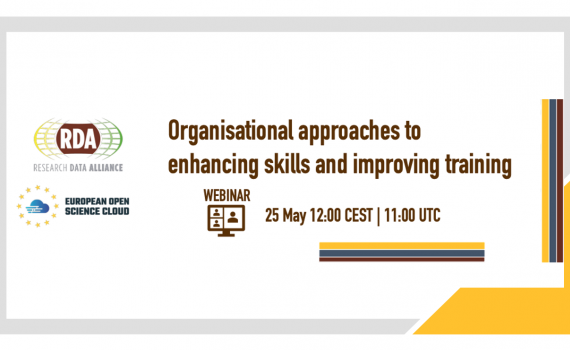 Join this RDA4EOSC webinar on organizational approaches to enhancing skills and improving training related to research data management and open science. 
The speakers are Michelle Barker, Director of the Research Software Alliance (ReSA), and EIFL Open Access Programme Manager, Iryna Kuchma. 
Date and time: 25 May 2021, 12:00 CEST / 10:00 UTC
To register: Click here to register. 
The webinar aims to highlight how alignment in terms of skills and training policies and practices enables improved organizational engagement with EOSC (European Open Science Cloud) and other research commons in the longer term. Find out more.