Online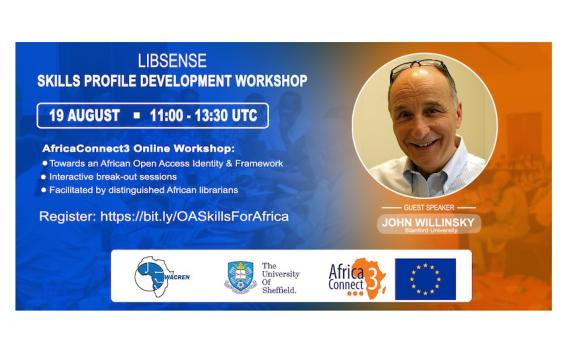 Librarians from institutions of higher education in Africa are invited to join this LIBSENSE online workshop to discuss the current and future skills and roles of librarians in open science.
Guest Speaker John Willinsky, Stanford University, USA, will initiate discussion with a presentation titled, 'What I've Learned from Librarians: Becoming Partners in Sharing Knowledge'. Iryna Kuchma, EIFL Open Access Programme Manager, will facilitate a breakout session.
Click here for further information and to see the full programme.