Event Date
: 14 Jul 2022 - 22 Jul 2022
Geneva, Switzerland, and Online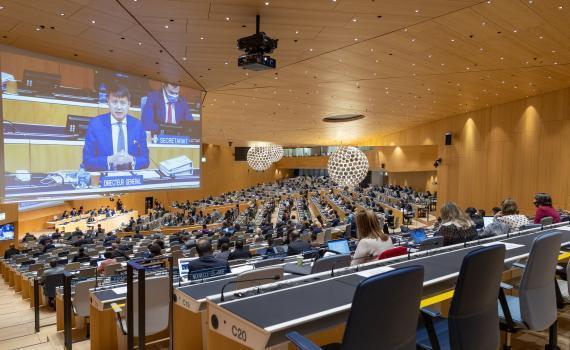 The WIPO Assemblies are the main policy and decision making bodies of WIPO (the World Intellectual Property Organization).
Items of special interest to EIFL are the Report on the Standing Committee on Copyright and Related Rights (SCCR), the Assembly of the Marrakesh Treaty to Facilitate Access to Published Works for Persons Who Are Blind, Visually Impaired or Otherwise Print Disabled, as well as general statements where countries set out their position on all the issues under consideration.
Due to the COVID pandemic, participation in the Assemblies over the last two years has been in hybrid mode, with member state delegates in Geneva participating in person and organizations with observer status, such as EIFL, joining remotely. In 2022, full physical participation is again possible and for the first time, the Assemblies are taking place in July instead of the usual time of year in October.
For more information, see the WIPO Assemblies 2022 webpage here.