Event Date
: 09 May 2022 - 13 May 2022
Geneva, Switzerland, and Online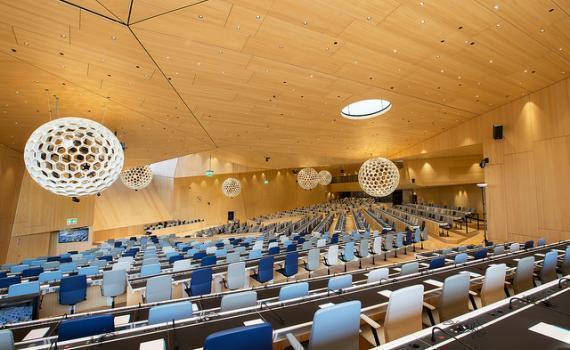 The 42nd session of WIPO's Standing Committee on Copyright and Related Rights (SCCR) will take place in Geneva from 9 - 13 May 2022. 
EIFL participates in discussions on limitations and exceptions for libraries and archives, education and research, and a proposed treaty for the protection of broadcast organizations. At its last session, the Committee decided to hold an information session at SCCR/42 on the impact of the COVID pandemic on the cultural, creative and educational ecosystem.
It is hoped that a physical meeting will be possible - this will be decided by WIPO in consultation with member states and in accordance with current guidance from the United Nations and Switzerland (the host country). While COVID-related travel restrictions are in place, member states decided not to engage in actual negotiations or decision-making on the issues.