Online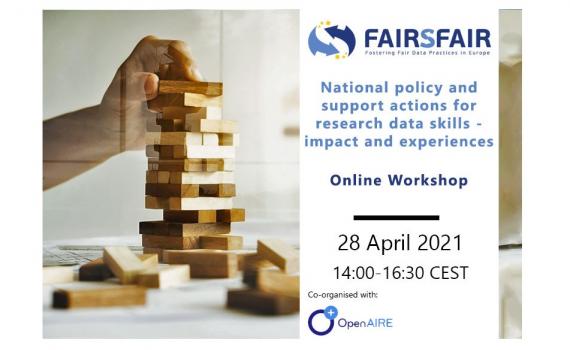 'National policy and support actions for research data skills - impact and experiences' is a joint FAIRsFAIR and OpenAIRE workshop that will bring together representatives from different national platforms, projects and organizations active in skills development and policy for Research Data Management (RDM) and FAIR (Findable, Accessible, Interoperable and Reusable) data.
The workshop presents an opportunity to debate how national-level initiatives contribute to awareness and practical solutions for skills development. It will discuss the role and responsibility of individual organizations, such as universities, and national initiatives in aligning and expanding education and training for research data management.
Iryna Kuchma, Manager of the EIFL Open Access Programme, co-organized the workshop and will moderate the session on National-level initiatives supporting RDM & FAIR data skills development. Kuchma will also speak about the national Open Science policies for skills in the Digital skills for FAIR and open science: Report from the EOSC Executive Board Skills and Training Working Group. 
More information and registration.