Event Date
: 15 Aug 2017 - 25 Aug 2017
Vilnius, Lithuania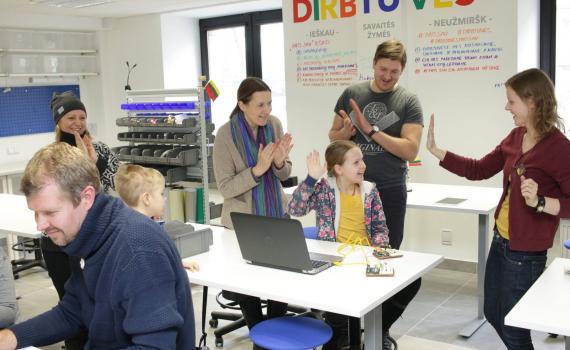 Thirteen African public librarians will travel to Lithuania and Poland as part of IYALI (the Young African Library Innovators initiative).
IYALI is an initiative of the EIFL Public Library Innovation Programme (EIFL-PLIP). The initiative aims to expose emerging public library innovators in Africa to experiences and ideas from other developing and transition economy countries.
The IYALI programme in Lithuania and Poland is as follows:
15 - 17 August: The IYALI group will attend a workshop in Vilnius, hosted by the National Library of Lithuania, at which they will hear presentations by speakers from public libraries that have successfully piloted innovative services. They will also attend a fair at which public libraries from Lithuania will showcase innovative services. 
17 - 19 August: Visits to public libraries: Birstonas and Marijampole 'Petras Kriauciunas' public libraries (Lithuania), and Olsztyn and Grodzisk Mazowiecki public libraries (Poland). The Information Society Development Foundation is our partner in Poland.
19 - 25 August: The IYALI group will take part in the International Federation of Library Associations and Institutions World Library and Information Congress (IFLA / WLIC) 2017, in Wroclaw, Poland.
See the IYALI programme for Lithuania and Poland.
Find out more about IYALI and librarians who are participating in the initiative.