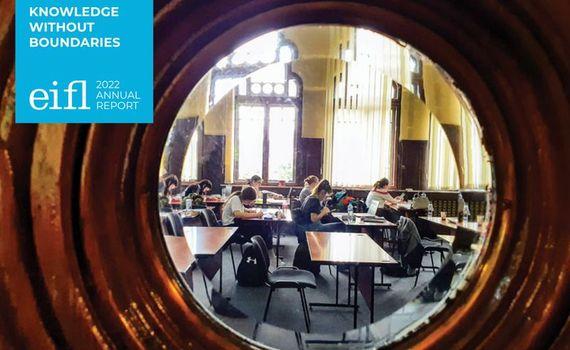 We are pleased to announce the publication of our 2022 Annual Report, in which we share our achievements and tell the stories of people who have benefited from our work. 
We include a special feature highlighting EIFL's contribution to implementation of the UNESCO Recommendation on Open Science - the first-ever international standard for open science.  EIFL participated in the development of the Recommendation through the UNESCO Global Open Science Partnership, and Iryna Kuchma, EIFL Open Access Programme Manager, was one of 30 international experts appointed by UNESCO's Director-General to serve on the Advisory Committee that advised the global partnership and prepared a draft recommendation. 
Thank you to everyone who has helped to build and shape EIFL over the years.
READ NOW